F1 Art Exhibition by World Famous Speed Painter Armin Flossdorf
Art Unlocked In Abu Dhabi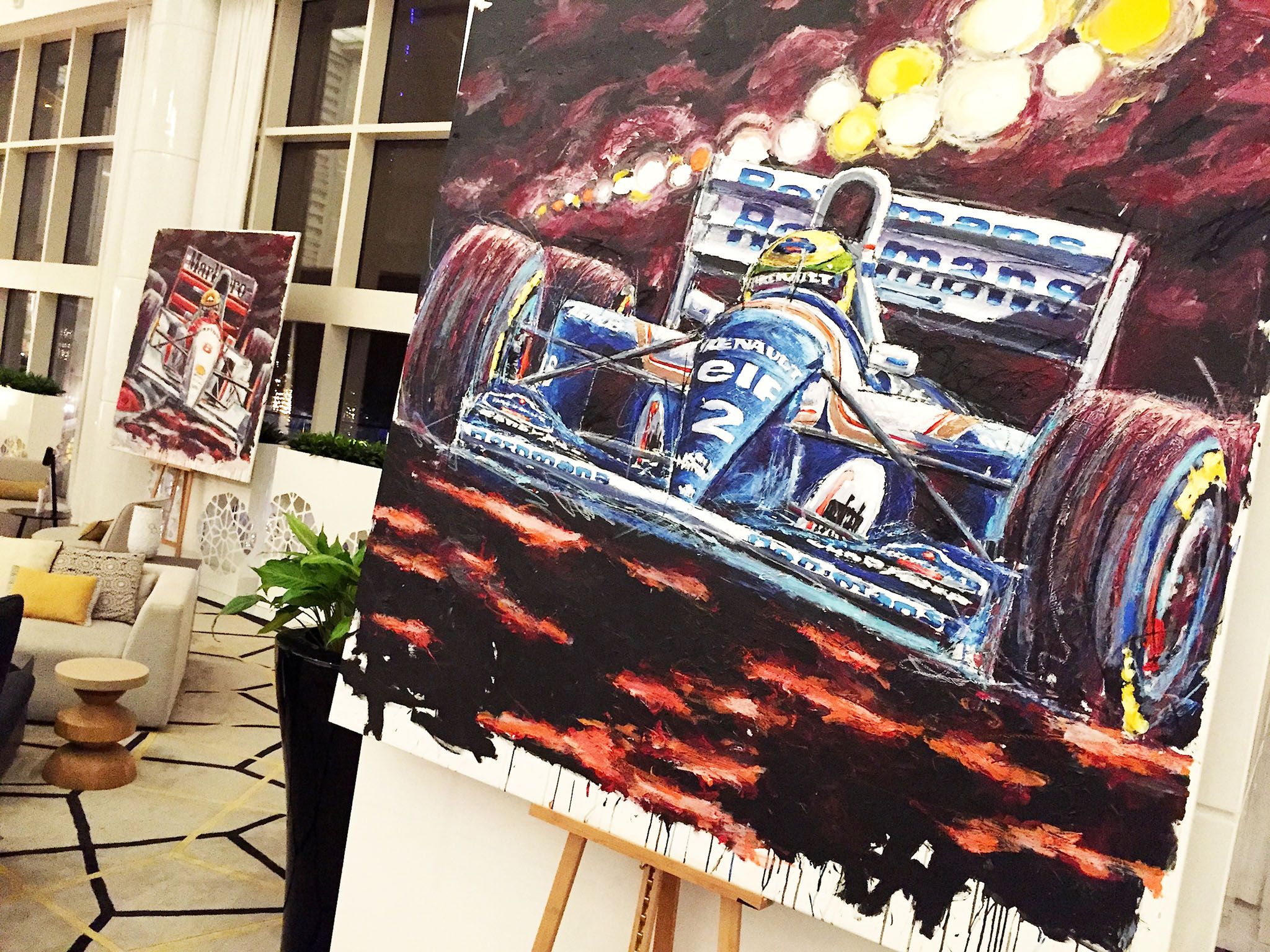 Armin Flossdorf's is back to celebrate the annual Abu Dhabi Grand Prix
19th - 26th November | 9am - 10pm daily
Flossdorf, a German artist who specializes in painting F1 cars gained his prominence when Bernie Ecclestone bought a painting of him with Ayrton Senna. Over the past 15 years, he has been fascinated with Formula 1 as well as the extreme pressure drivers are under, and has dedicated his work to expressing this within his art.
He also paints with high speed and without prior sketching, to mirror the pace of the motorsport. This means he sometimes is not sure what his subject will be before he starts painting.
Launch Date: 22nd November at 6.30pm incl. a Live Painting Session
Location: Emerald Pool & Garden at Le Royal Méridien Abu Dhabi
"We are looking forward to welcoming Armin back for another season and greatly appreciate this unique partnership we have during the very exciting race season in Abu Dhabi!"
- Ashraf Siessy, General Manager, Le Royal Méridien Abu Dhabi