"Terraforming" - A Photographic Exhibition by Duncan Chard
In collaboration with Sarah Jordan Associates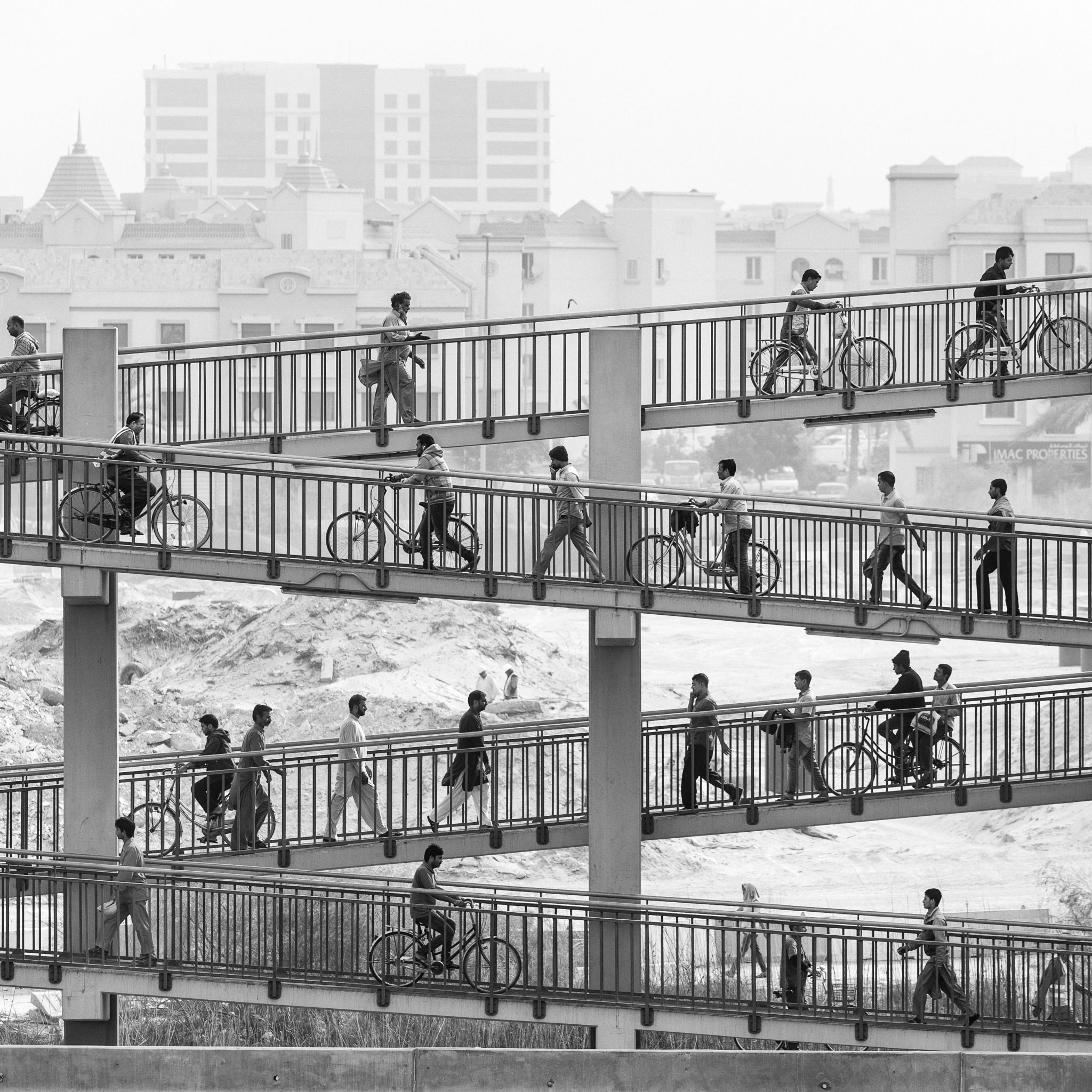 9th January - 29th January
9am - 10pm daily
As the photographer, Robert Frank once said, 'Black and white are the colors of photography. To me they symbolize the alternatives of hope and despair to which mankind is forever subjected'. This could equally be said of Duncan Chard, a UAE-based photographer who has spent over a decade preparing an exhibition to be held at Le Royal Meridien Abu Dhabi, which will allow people to see the UAE from a totally new perspective.
A UAE resident for the past 12 years, Duncan has been photographing the project 'Terraforming', his keen eye drawn to the day-to-day moments that constantly pass us by, and which yet are actually symbolic moments that resonate with importance when captured in the instant of a camera. A man sitting alone in his car on a stark deserted desert landscape; a line of Catalan villas dominating the desert; an Emirati child on a bucking bronco machine. These are the people, places, and cultures that pass us by; striking black and white compositions which speak about everyday life.
Dates: 9th January - 29th January, daily from 9am until 10pm
Location: Le Méridien Hub at Le Royal Méridien Abu Dhabi
The images in 'Terraforming' are rarely intimate, and are rather often quite voyeuristic. Duncan explains that this is no coincidence
"I want the viewer to feel they are on the outside looking in, because this is how I feel on a very personal level about my own role in society. I'm an expat, and this isn't my country. Yet, while I don't belong here, I still love the UAE.
We all live in a world which is seemingly becoming more turbulent as it seeks to reject globalisation, yet the UAE, seeks to embrace it. I see all around me popular culture from all over the world, and that makes feel that this is the place where the future begins'.
"We are proud to host this unique exhibition with Duncan. It is a photographer's vision that allows people to picture what they may not have thought of putting into words.
Terraforming will give our visitors a glimpse of the book that Duncan will publish which is a collection that spans street photography, genres of landscape, portraiture, as well as documentary photography."
- Ashraf Siessy, General Manager, Le Royal Méridien Abu Dhabi